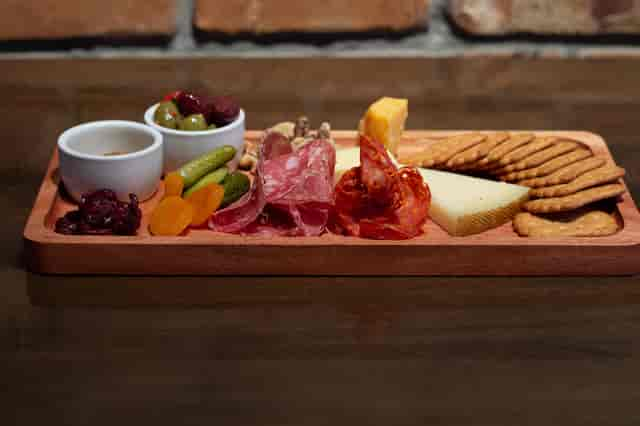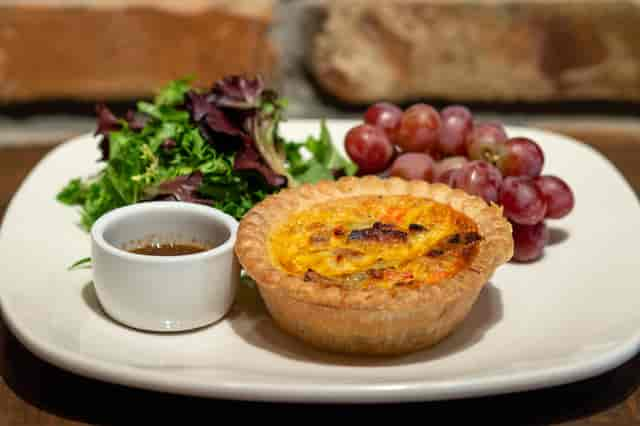 Menu
Our Menu
Food and wine. Each is so much better with the other. That's why our food menu, like everything we do, offers an eclectic mix of selections. We have a wide variety of cheeses and charcuterie, flatbreads, wraps, salads and desserts. On Saturdays and Sundays, we have a special brunch menu with selections such as breakfast flatbreads, quiches, avocado toast and bagel sandwiches. So, whether you're looking for something light to go with your wine, or in the mood for dinner, we're sure to have the perfect pair.
Become a VIP and get a chance to win a Reserve Bottle of French Champagne!
Receive updates on special events, new menu items, menu reviews, and more!
Food
Wraps/Sandwiches
Served as wrap or sandwich & with choice of side salad, regular, Jalapeno or Voodoo chips
*There is a risk generally associated with the consumption of raw cured and smoked salmon.