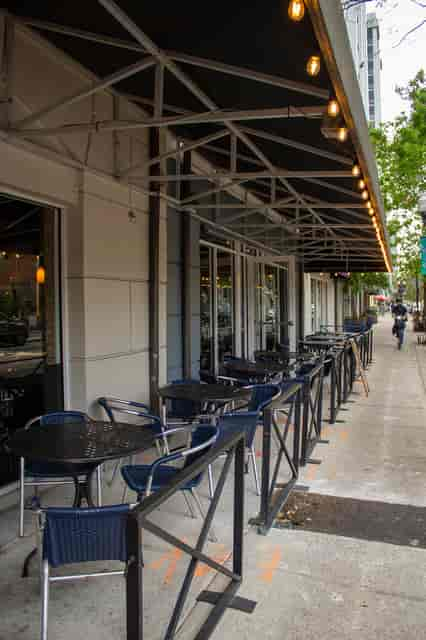 Parking
See You Soon!
Parking in Downtown Orlando can seem tough, but you got this! We have several garages and pay metered spaces near us so don't fret, we have some suggestions to make it easier.
Parking Garages
Post Parkside Parking Garage is the closest Garage and is located just outside our doors at 13 S Osceola Ave, Orlando, FL 32801. This Parking Garage charges by the hour, but is reasonable, especially on weekdays. You can pay through their phone App: https://www.t2p.mobi/Parkside or at a pay station machine on site. This does fill up fast on Sunday afternoons with the Farmers Market next door, but still worth a try.

Thornton Park Central is your next closest Parking Garage. You will find it at 120 N Eola Dr, Orlando, FL 32801. The first 30 mins are free at this Garage, but you will want to stay with us longer than that...It also fills up fast on Sunday Funday.

For more Garages near us go to the City of Orlando's site.
Parking Meters
The City has lots of Parking Meter spaces nearby, with many along Central Blvd heading West towards Orange Ave. Metered spaces take coins or credit cards and are free after 6 pm and all day on Sunday.
Valet - You Fancy!
There is Valet Parking located just over a block away at 101 Eola Dr. in front of The Sanctuary Condos and the Stubborn Mule. Hours and costs vary.
Free Parking? No Such Thing?
Most times you should follow the rule, nothing is ever free....but there is some limited free parallel parking along North Eola Dr. by Lake Eola between Central Blvd. and Robinson St. just a short stroll away from us.